The Fair Housing Institue
We Want To Hear From You!
At FHI we are honored to provide you and your team with up to date fair housing training, information, and discussions.  As we grow our fair housing community, and our fair housing resources, we decided it is time to get this great community more involved in the process.  That is why we want to hear from you!
If you aren't aware, we have been providing free educational fair housing videos and discussions on our YouTube channel.  We enjoy providing these videos to the community but we have decided we want to make this educational experience a two way street.  So we want to hear your questions and find out what you want to learn!  While you're watching our videos, if a fair housing question pops into your head, please post it in the comments.  We are going to make 3 to 4 videos a year where we will directly answer a selection of these great questions and give you a shout out along the way.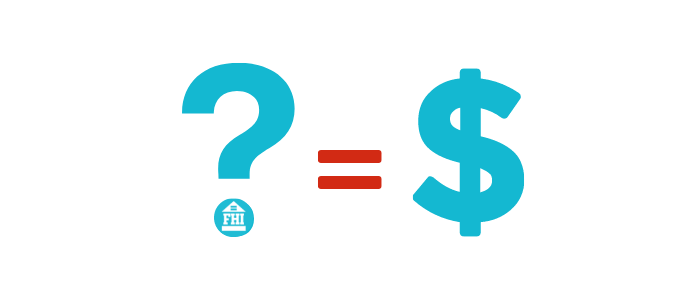 Don't Miss Any Chance To Ask Your Questions! Subscribe To Our Newsletter Now For New Episode Alerts!
And now for the best part, we will be randomly selecting a winner from one of the questions for our answer video.  The individual who gets their question selected will win a $250 Amazon Gift Card! So go ahead and subscribe to our YouTube channel and start churning out those questions.  While we would love to be able to select every question we receive, we have to make sure these questions are on topic and are modeled around the challenges that housing providers face.  Please read the contest rules below and follow them in order to qualify:
Questions must be fair housing related.

Questions should be from the perspective of a housing provider as opposed to a resident or guest.

Questions should not mention any specific names, companies, properties, personal, or identifying information.

Questions can't be solicitations for legal advice.

Questions should be framed to not be overly specific regarding a real life incident.  This not only makes it difficult to frame a general answer applicable to other housing providers, it can also border on legal advice, which we can't provide.

YouTube Channel subscription not necessary to qualify.

No purchase necessary. 

Only one question per person is eligible for selection.

Questions selected for an answer video will not be eligible for selection again.





Share this with your team so they have a chance to get their questions answered and win that $250 gift card!  As always it is a pleasure to have you as a part of our fair housing community.  We look forward to hearing your great questions.