The Fair Housing Institute
Captivating online fair housing training and education at the click of a button.
Create a training account for your team today!
Fair Housing Training for Property Management
Fair housing training is at the core of operations, risk mitigation, and professional development for every housing industry professional and company. 
We have developed comprehensive training to educate our valued clients on how to protect their property, company, residents, and even their career. 
Or Click On Any Course Below To Learn More
Outstanding course material created by fair housing attorneys with decades of experience.
Training options to suit every company's needs. Whether you are training one person or ten thousand.
Our fair housing training continues to be nationally recognized throughout the property management industry.  
Online Training at Your Fingertips
Innovative & Cost- Effective
The Fair Housing Institute
Fair housing is what we do! Our team has an extensive background with decades of combined experience. We pride ourselves on staying current not only with fair housing laws but also with the technology needed to deliver a superior learning environment.
Trusted By Thousands of Students and Trainers
I learned a lot . The system was easy to navigate and it was very beneficial because I didn't pass it the first time but I had another chance to pass the test. Very informative information.
In this day and time it is often hard and costly to travel to instructor led classes. Like everyone else I quit traveling and now participate in webinars. And as with everything else there are the good, bad and ugly. I have taken several web classes with the Fair Housing Institute over the years and they only get better. They are quick and to the point. Their webinars are cost effective and timely for employees. As I have always said - the only thing worse than training an employee and them leaving is not training them and they stay. All employees need Fair Housing training not just once but routinely.
As an Operations Specialist for a multi-family housing corporation, my employer has been utilizing FHI's online course for training our new hires on fair housing practices for almost two years. FHI has been great to work with during this time. Our representative, Michael, is very attentive to our needs and very quick to follow-up if I have any concerns. Their online course has made it very accommodating in allowing our new hires to take their fair housing requirement either at their desk or in the comfort of their home. Keep up the great job! It's great working with a FHI team member that is very attentive to our company's needs.
The Fair Housing Institute is a company I deal with on a daily basis. They are extremely responsive and have been great to work with. I would highly recommend them to anyone. The training has been very useful and we make sure every employee in our company takes it.
I felt this training class, helped me to see things I had missed before. I have been a property manager for 19 years, and I learn something new in every class I take. I believe this was one of the best classes I have ever taken. I highly recommend it to anyone who wants to learn more about Fair Housing.
The Fair Housing Institute's online course is a great educational resource that provides highly relevant information and realistic, interactive scenarios. We use this course both to train new employees on fair housing practices and to keep our staff up to date with the current rules and regulations. This course is easy to navigate, and with employees in multiple states, it has made it easy to ensure everyone gets high quality training.
Very informational and helpful.
Easy to navigate , very informative and great course thank you.
A learning experience definitely it was educational
Very interesting and instructive
The course received is very interesting and I have gained a lot of experience and new knowledge about fair housing law. I am grateful to the Fair Housing Institute for providing me with this course.
Very informative and straightforward with the lessons.
Very informative. Easy to follow along.
This is a very long detailed class. However, I do learn a lot in the class and would like to have the guides with the information for future reference.
There was some information I wasn't aware about.
My experience was good, knowing the responsibilities as a technician and following the proper protocol according to guide line's.
enjoyed the training. excited to see if there are follow up trainings
I learned a lot great program.
Great compliance training resource for all levels of non profit staff, including comprehensive and easy to follow tutorials.
Very informative, and engaging training, that can be necessary for anyone no matter what field.
Great experience. Some things I already know but ALOT I didn't know!
Very good training, one of the better ones I have had.
Excellent course I learned a lot of good information that will help me in my new job. Thumbs up!
I feel this training was invaluable for someone in my position. Working in supportive housing these types of trainings are so very important to help the clients.
Enjoying the experience! Nice to have resources like this.
Good course, awfully long
Basics of Fair Housing course was comprehensive and well presented in short segments with a review after each module. The review helps one learn the topics that might be new or not obvious. Well done and at a fair price.
Was very informative. Learned a lot!
I thought the course was great! I really feel like I learned something! It's also very easy to understand and extremely user friendly!
This course was great, I like the way you can go back and review until you understand it completely.
I did the virtual Fair Housing training , and I must say it was a lot of knowledge giving, information that I was not aware of and throughout the lesson there was something new I learned along the way . Very helpful. Most people are hands-on however I feel the online taught a lot of what would have been taught in a class. I appreciate being signed up for the course . Now I feel I can do my job better than before . 🙂
For someone who has started a new career in Rentals and property manager assistance these courses really helped me to understand more about how yo go about helping new tenants to get settled into a home. Thank you for this eye opener.
It was a learning experiance
I like the illustrations!
It explains and shows each step of what to do and how to handle things.
it helps a lot to have training the way you designed it. I loved the scenarios. it helped remember the answers.
Courses are great, detailed and informative! (A lot cheaper than some of the other ones!!) Be prepared to take a lot of useful notes! Thank you!
Taking the online 2023 Basics of Fair Housing Cert. course part 1&2 was very informative and realistically easy to follow along.
Great learning lesson very interesting teachings
Fairly quick and straightforward testing
Great resources for fair housing education. If you have new employees this is a perfect place to start them instead of waiting until a live class is available.
The class was very informative, and easy to follow and understand. I wish there would have been a way to download some of the information. Had to replay a few times to take notes accurately. Highly recommend
I really enjoyed the material. It was very insightful. The course gave information that I would never have thought of. It gave different scenarios that are true to life. I have a better understanding of a lot of things regarding fair housing. The course gave me useful knowledge. Thanks for the course very informative
it was very long but you can read and heard all the important information about Fair Housing.
This test was very knowledgeable, and self paced. I learned information that I wasn't aware of prior to my extensive experience in the industry for 18 years. The only reason for providing 4 stars is the test could've been better. There were way too many (select all that apply) answers and they were not clear. I would highly recommend anybody in the property management industry conduct the testing to stay on top of all housing laws and regulations.
Very informative, straight forward and to the point.
I enjoyed the course and learned more about my job thanks
The training information was clear and easy to understand.
Precise, detailed and it held my attention. The 4 hours flew by and I learned quite a bit!
Our staff really enjoy watching the courses. These courses have a very detailed and understandable presentation. Fun to learn about the housing world.
The course was clear, concise, and relevant. The course covered best practices and worse practices. I learned a great deal from the material and final quiz. This course was very beneficial from a tenant perspective and a housing provider.
The courses were very well-made and easy to understand, although I would've loved having the option to rewind the videos without having to watch them until the end first.
Very Educational on all the topics of learning FHI knowledgeable on the do's and do nots
Excellent training and a quiz/test that really probes to see if you were truly paying attention.
This was a lot of information to cover, and I thought it was done in a straight-forward way, including needed info but avoiding feeling bogged down with too much. Well done. Learned a lot!
Complimentary Fair Housing Resources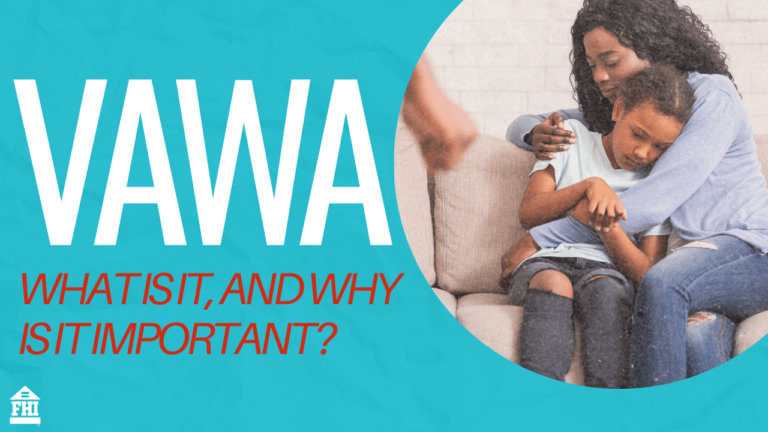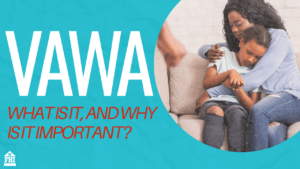 The property management industry, traditionally seen through the lens of real estate and tenant relations, might not immediately come to mind when discussing legislation like the Violence Against Women Act (VAWA). However, VAWA's provisions intricately intersect with the rights and responsibilities of property managers and landlords in the U.S., emphasizing the importance of creating safe
Read More »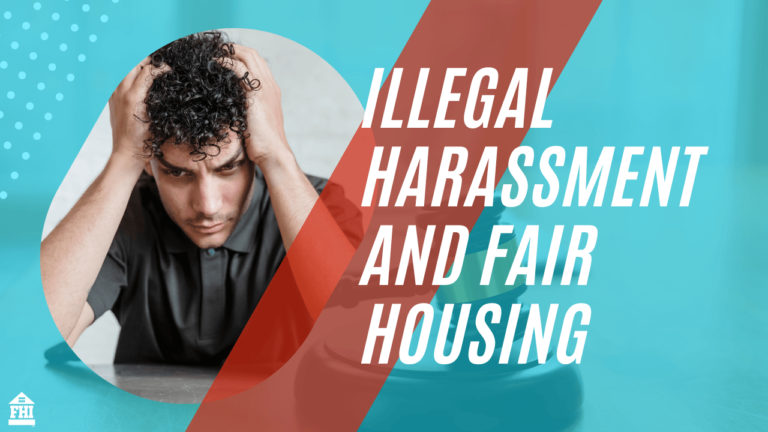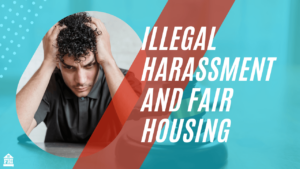 In the realm of property management and housing, maintaining an environment of safety and respect is paramount. However, a significant challenge persists in the form of illegal harassment by contractors and employees targeted towards residents. What do housing providers need to be aware of when it comes to fair housing and illegal harassment?
Read More »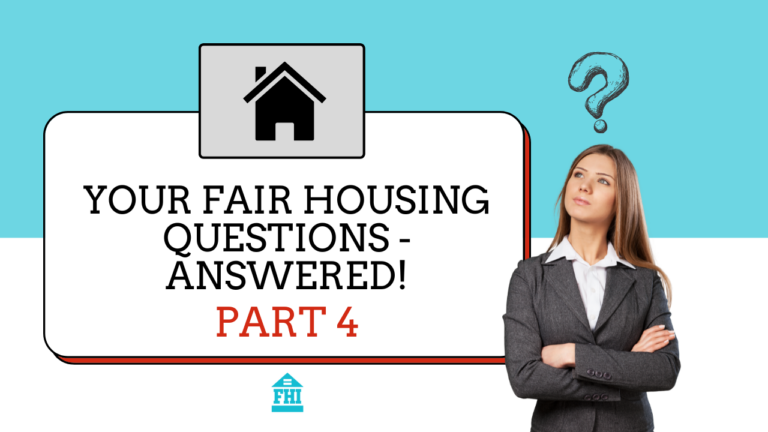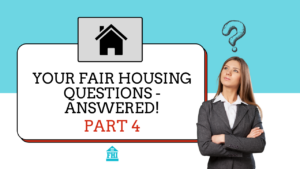 Welcome back for part 4 of our series, Your Fair Housing Questions Answered. In this episode, we answer questions on the following topics: bullying, verification forms, and assigned parking. Let's see what our community wanted to know.
Read More »