Advanced Fair Housing Course
The Fair Housing Institute
You've trained with the Basics, and now it is time to go beyond the Basics!  Our Advanced Fair Housing Course does a deep dive into topics that often cause housing providers confusion because they are so complicated. Fair Housing training cannot be a mere "check the box" activity to be successful. Instead, it needs to be an ongoing education process to keep up with ever-changing topics. Make sure that you and your staff get ahead of the latest fair housing challenges with this advanced training, the perfect follow-up course for anyone who took the Basics of Fair Housing course last year.
Some of the topics covered:
Assistance animals
Criminal history screening
VAWA and domestic violence
Sexual harassment
Expansion of the definition of sex
Marketing and advertising
       And more!
Online Advanced Housing Training
This next-level course covers six challenging fair housing topics, separated into individual lessons. Each lesson has been carefully created and utilizes practical terms along with plenty of examples to keep you engaged. The fifty-question certification exam with review functions at the end will ensure you finish the course with a confident understanding of the lessons and how they apply to your job.
Available Languages – English
$119.00/Course
Course Time: 2 Hours
50 Question Certification Exam
Certificate of Completion
Select How You Would like To Purchase Your Courses Below
Advanced Fair Housing
Introduction

Overview

Disclaimer

Why this course is necessary




Assistance Animals
Recognizing an emotional support animal

Accept or reject: striking a balance

State and local laws

ESAs vs. pets

What types of animals can be ESAs?

Is this resident disabled

Encourage residents and verifiers

Definition of disability

Questions on ESA forms

Multiple assistance animals

Issues and rejecting multiple ESAs

Assistance animal agreement

Guest assistance animals

Online certificates

ESA letters

Challenging verification

Summary




Criminal History Screening and Disparate Impact
Screening

Local laws and ordinances

Arrests vs. convictions

Fair housing considerations

Unique situations

Appealing a denial

Exceptions to criminal history policy

Processing an appeal

Considerations for appeals

Disparate treatment

Disparate impact

Lookback periods

Content of criminal history policy

Developing a graduated policy

Do not summarize your policy

Third party screening policies

Summary




VAWA and Domestic Violence
Domestic violence

Disturbance example and options

Crime free ordinances

State and local laws

Properties covered

VAWA rights

Landlord tenant rights

Emergency transfers

Staying informed

Is this domestic violence?

Multiple examples

Summary
Sexual and Other Protected Category Harassment
Sexual harassment

Quid pro quo vs. hostile environment

Processing claims

Avoiding claims

Appropriate vs. inappropriate comments

Multiple examples

Example review

Best practices

Lease violations

Mitigating negative outcomes

Sexual harassment scenario 

Scenario response

Steps involved in resolving an incident

Management's response

Any incident can cause an issue

Other protected category harassment

Summary




Expansion of the Definition of Sex
The definition of sex

Employees' personal views

Examples for training

Closer look at outcomes

Harassment

Sensitivity training

Summary




Marketing and Advertising
Marketing and advertising

The broad definition 

Discriminatory statements

Multiple examples

Words to avoid

Problematic phrases

Marketing cheat sheet

Pictures

Diversity in advertising

Use of stock photos and models

Advertising over time

Social media

Marketing on digital platforms

Website and app accessibility

Legal basis

ADA website accessibility guidelines

WCAG technical standards

Serial-filing

Summary
           Conclusion
Summary

Additional resources

Certification Exam
©This course and its outline are owned by The Fair Housing Institute, Inc. and cannot
be reproduced or used in any manner without the express consent of its owner.
Complimentary Housing Education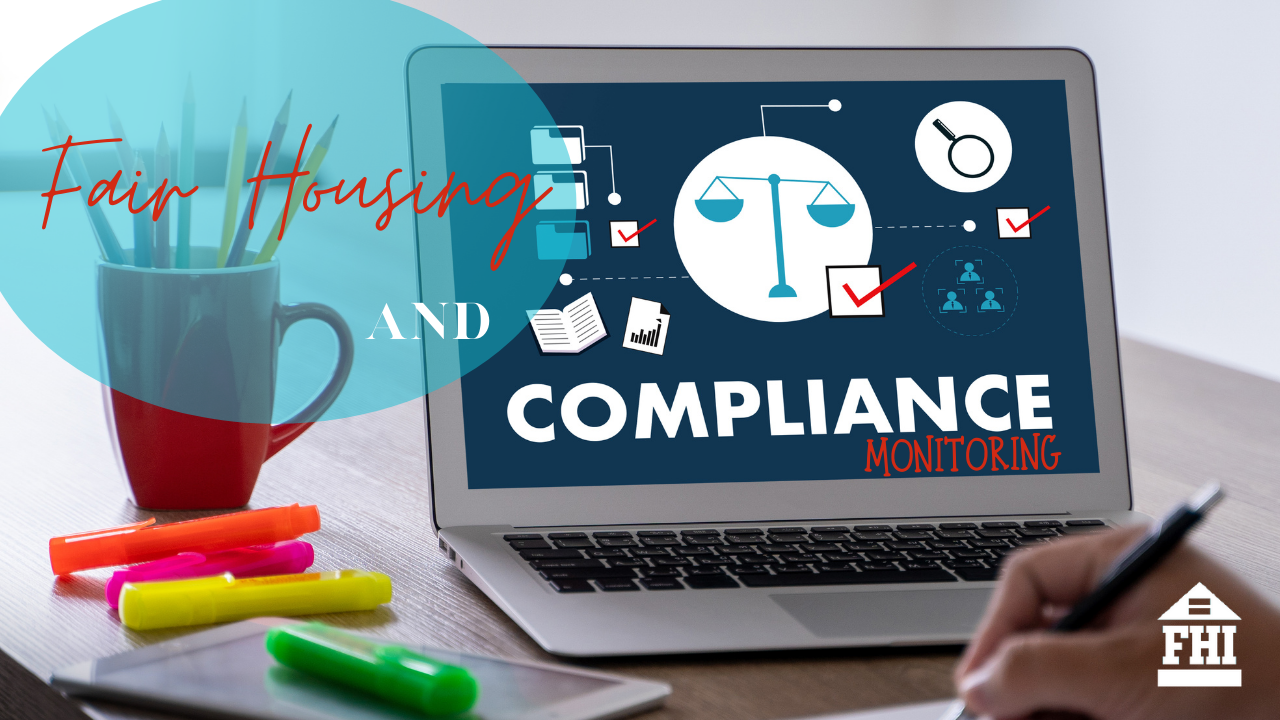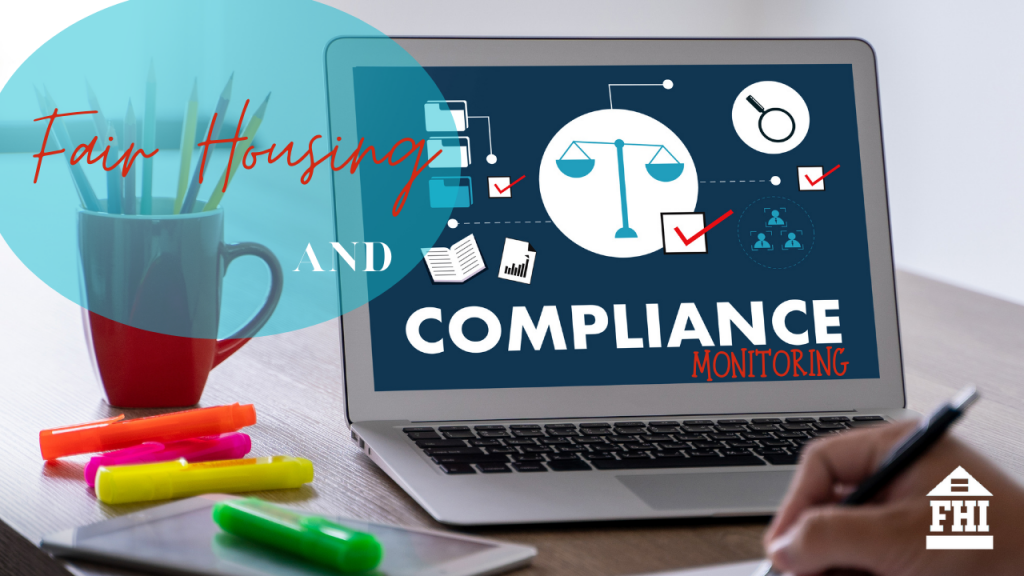 What should property management companies be considering when it comes to compliance monitoring? Join us as we share tips and a checklist to help everyone attain greater fair housing compliance.
Read More »