Fair Housing Focus: Marketing and Advertising
The Fair Housing Institute
Marketing and Advertising
Marketing is an important cornerstone to every business. In the housing industry there are unique fair housing considerations you need to understand to avoid violations. In this lesson, we take a closer look at how to avoid fair housing violations in your advertising while effectively marketing your community.  
Some of the topics covered:
What constitutes marketing
Words and phrases to avoid
Social media
Website accessibility
ADA guidelines
       And more!
Marketing and Advertising Training
Many activities big and small are considered marketing, and this lesson will describe the many potential pitfalls that need to be avoided. Throughout the course we offer a variety of examples to make sure your team understands how to apply best practices when developing and executing an effective marketing plan. At the end you will take a brief exam and earn a certificate of completion.
Available Languages – English
$39.00/Course
Course Time: 20 minutes
10 Question Certification Exam
Certificate of Completion
Select How You Would Like To Purchase Your Courses Below
Introduction
Marketing and Advertising
Introduction

Marketing and advertising

The broad definition 

Discriminatory statements

Multiple examples

Words to avoid

Problematic phrases

Marketing cheat sheet

Pictures

Diversity in advertising

Use of stock photos and models

Advertising over time

Social media

Marketing on digital platforms

Website and app accessibility

Legal basis

ADA website accessibility guidelines

WCAG technical standards

Serial-filing

Summary

Exam
©This course and its outline are owned by The Fair Housing Institute, Inc. and cannot
be reproduced or used in any manner without the express consent of its owner.
Complimentary Housing Education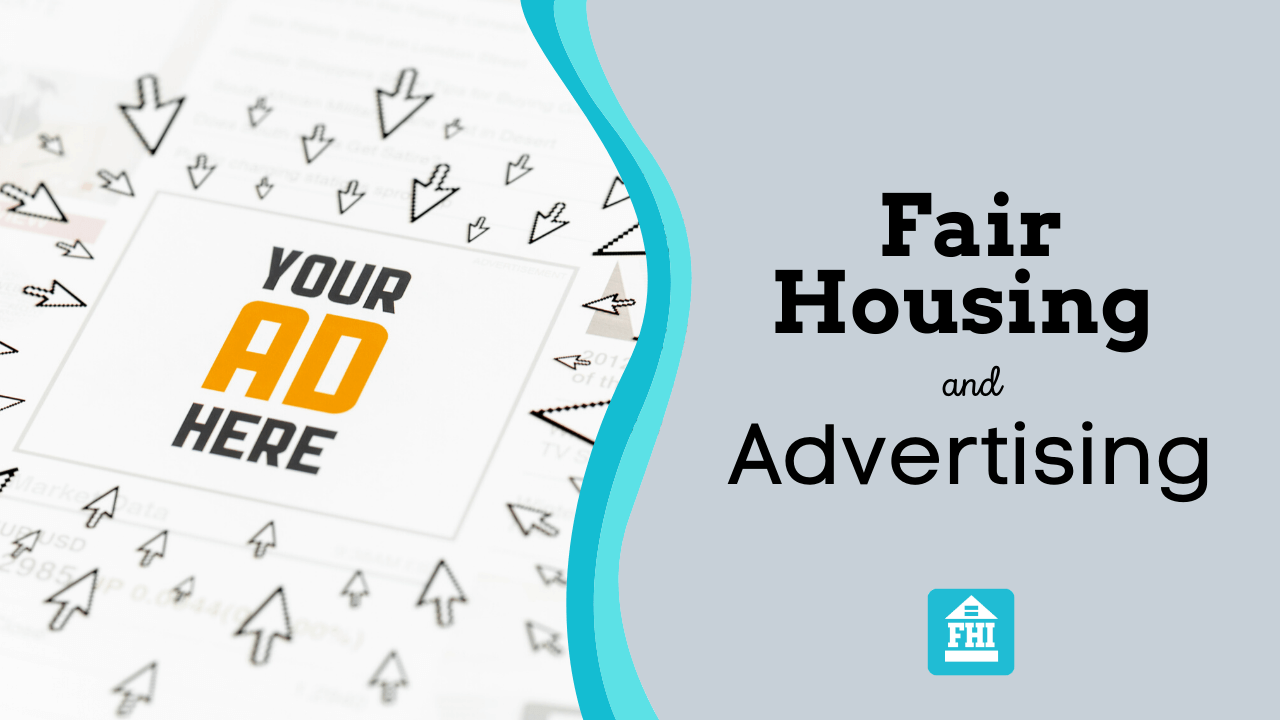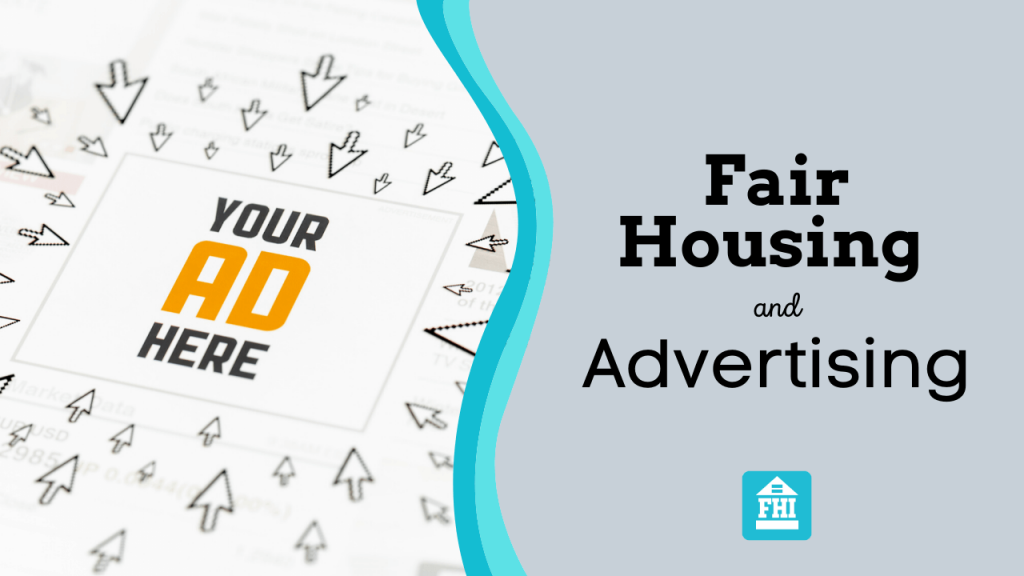 Fair Housing advertising guidelines are a must when developing your marketing and advertising content. Fair Housing issues and violations are more common than you may think. HUD provides advertising guidelines for compliance which this article covers. In case you're asking yourself why you should read this particular article, the fact is that if you work
Read More »