Fair Housing for Single-Family Rentals
The Fair Housing Institute
Single-family rentals are a growing industry. More and more property management and real estate companies are branching into the purchasing and management of single-family rentals. As a result, there is a need for targeted fair housing training specific to these types of rentals. Our course is designed to help industry professionals understand what fair housing laws apply to them and what they need to do to maintain compliance.
Some of the topics covered:
Marketing
Processing an application
Property rules and policies
Issuing lease violations 
Reasonable accommodations and modifications
Assistance animals
       And more!
Online Single - Family Rental Training
In this  training course, we cover many of the fair housing challenges faced in the single-family rental industry.  A fast-paced and informative course that provides an abundance of examples and scenarios to keep the learner engaged and help with retention. 
Available Languages – English
$99.00/Course
Course Time: 2.5 hours
50 Question Certification Exam
Certificate of Completion
Select How You Would Like To Purchase Your Courses Below
Fair Housing For Single Family Rentals Syllabus
Lesson 1
Introduction
What is the Fair Housing Act?
Why is it important to learn about it?
Who is protected by the Fair Housing Act?
The seven federally protected categories
Marketing
Fair Housing in advertising

Social medial example

Websites

Photos

Web accessibility

HUD Poster
Tours
Processing an application
Following established process

Third party screening companies

Questions and scenarios

Document everything

Occupancy limits
Provision of services 
Contractors

Maintenance professionals

Failure to address and issue

Sexual harassment

Best practices
Property rules and policies
Issuing lease violations
Documenting a lease violation

Lease violations and disabilities
Renewal
Nonrenewal

Punitive Actions

Retaliation
Lesson 2
Disabilities
Rights of a person with disabilities

FHA definition of disability

Discriminatory terms or rules

True or false exercises
Reasonable accommodations and modifications
Handling requests

Case by case basis

Making decisions
Housing provider's rights
Right to clarify

Considering requests

Determining whether to grant a request

Refusing requests

Documentation and policies
Reasonable Accommodation Request Process
Additional reasonable accommodation best practices
Reasonable request example
Reasons to deny a request

Process example

Follow up and verification

Alternative solutions

Handling a unresolved conflict
Assistance animals
Service animals vs. emotional support animals
Assistance animals questions and examples
Conditions and consultation
Reasonable Modifications
Requests

Approval

Modification request example

Following a process
Certification Exam
50 multiple choice questions

Questions are randomized from a question bank

80% required to pass
Complimentary Housing Education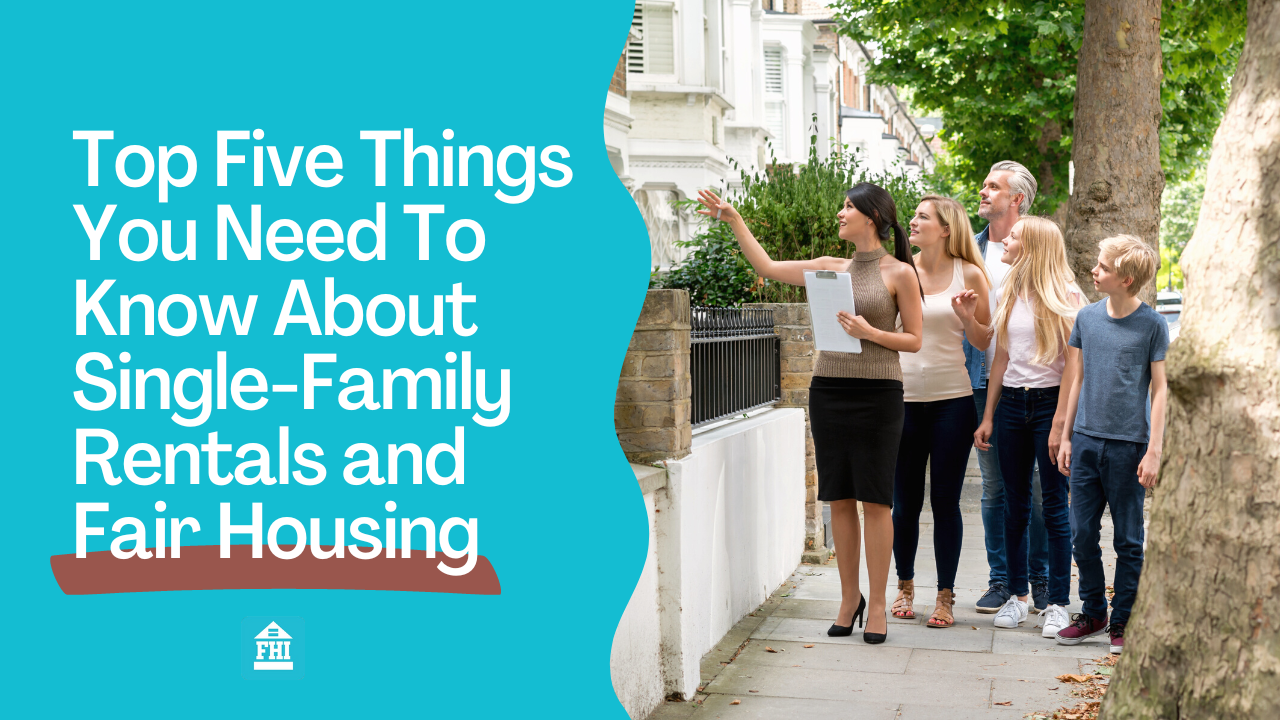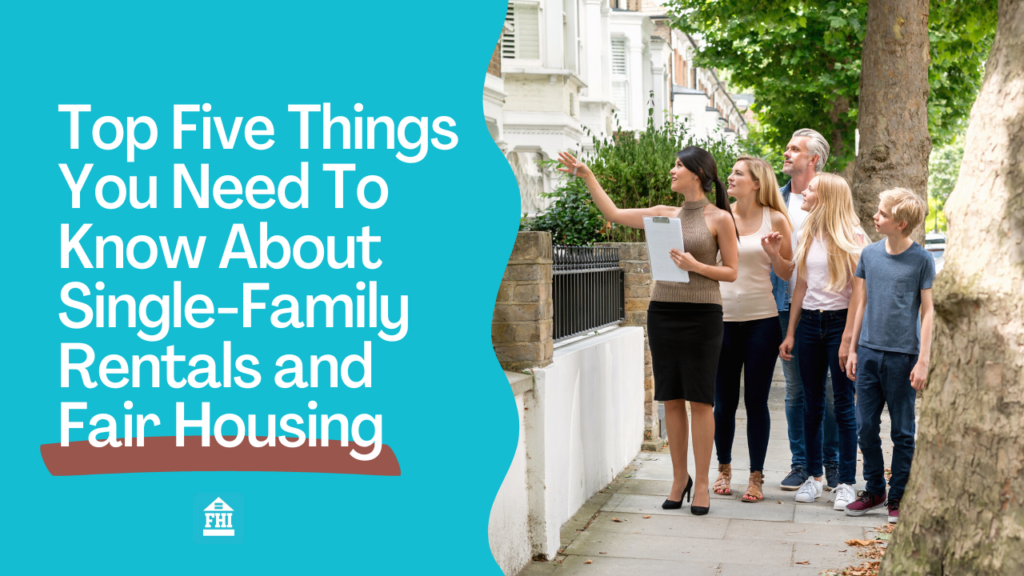 Does the Fair Housing Act apply to single-family rentals? Are there exemptions? Two very common questions, especially as the single-family rental industry is experiencing unprecedented growth.
Read More »