Welcome back for part 4 of our series, Your Fair Housing Questions Answered. In this episode, we answer questions on the following topics: bullying, verification forms, and assigned parking. Let's see what our community wanted to know.
Estimated reading time: 3 minutes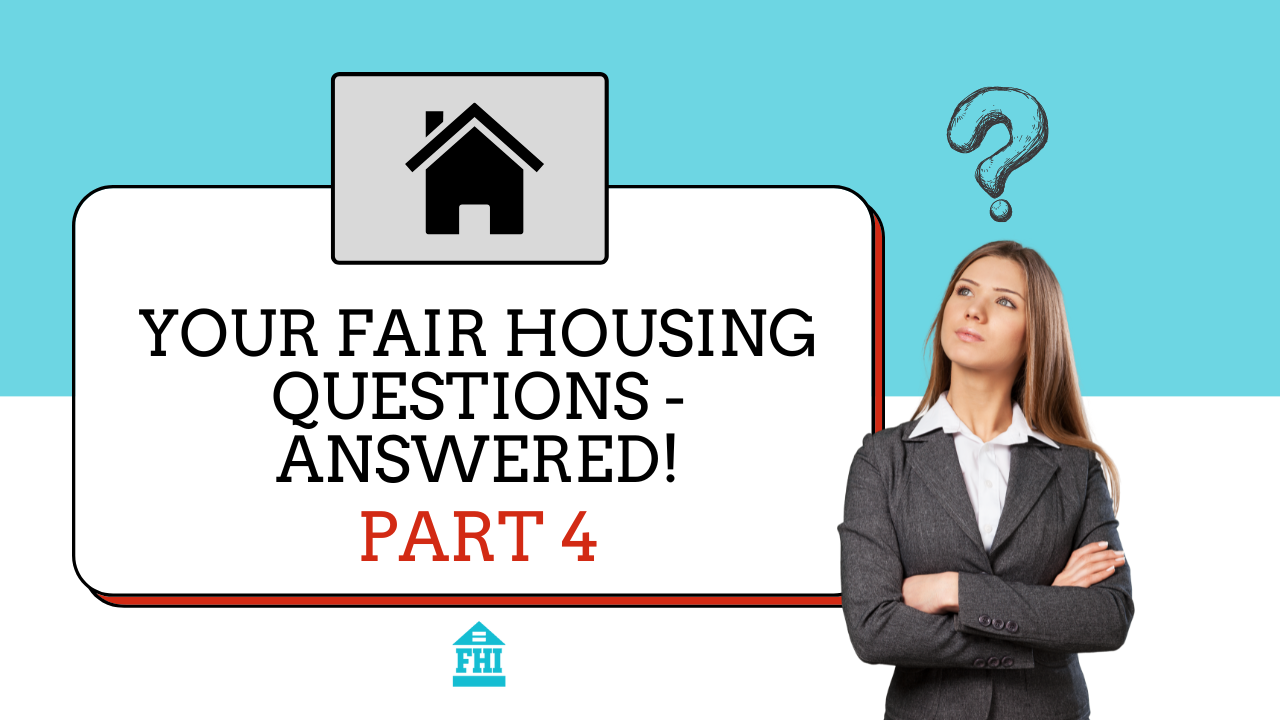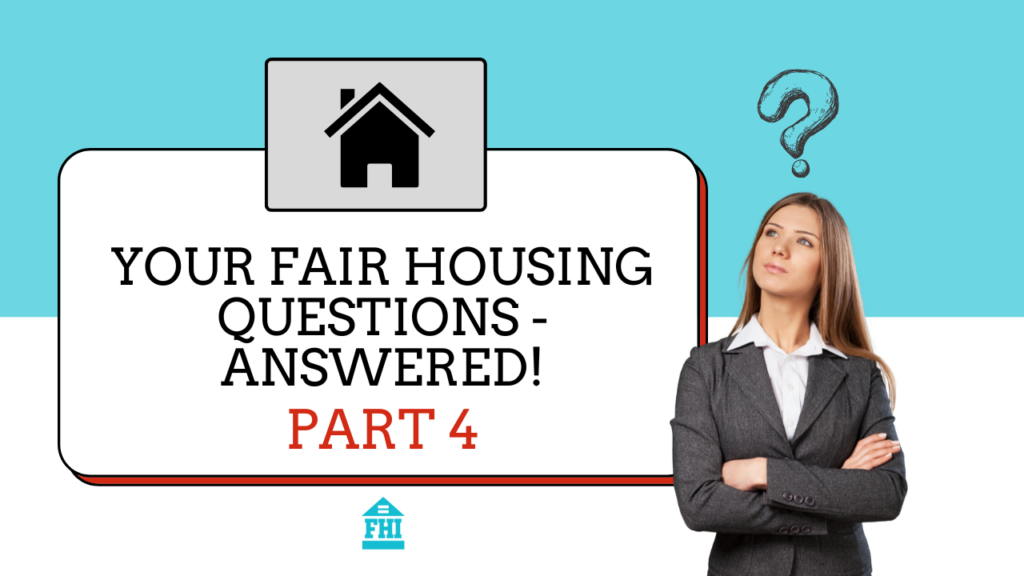 Episode 57 – Resident Bullying – Is spreading harmful rumors that affect the peace and well-being of another resident fall under this category?
– Mary McJunkin
This can be an incredibly difficult and challenging situation for housing providers. And yes, sometimes spreading harmful rumors can rise to the level of bullying. In this case, the housing provider needs to address this situation and educate the offending resident as to how serious this can be and what will happen if they persist.
Episode 50-Verification Forms – With the vague example letter, couldn't the PM just deny the request because the person is not disabled and the accommodation is not necessary per the language/information given by the healthcare provider? Why is the burden on the PM to dig and investigate more?
– Hanna Stenke
The burden has been and always will be on the housing provider. If a verification form or letter is submitted that is missing key information, you cannot just deny the claim and move on. You need to inform the resident of what's missing and give them the opportunity to rectify or submit to you the missing information, and then you can make your decision based on this.
Episode 67-Parking Spaces – What happens when more residents ask for dedicated parking spaces, and there are not enough spaces to accommodate ALL residents?
– Office Green Property Brokers
This is again a tricky situation. At the end of the day, a property only has so many spaces, especially if we are talking about accessible spaces or spaces that are at least located close to the building. Basically, once all of your spaces have been allocated, you should immediately start a waiting list. This way, as spaces become available because someone has moved or perhaps they no longer have a car, you can reassign that spot to someone else.
We want to thank our amazing community for once again providing us with such insightful questions. Do you have any questions that you would like answered? Please let us know by commenting on any of our YouTube videos.
Happy training!
You May Also Like: