Episode 24 of Fair Housing Insiders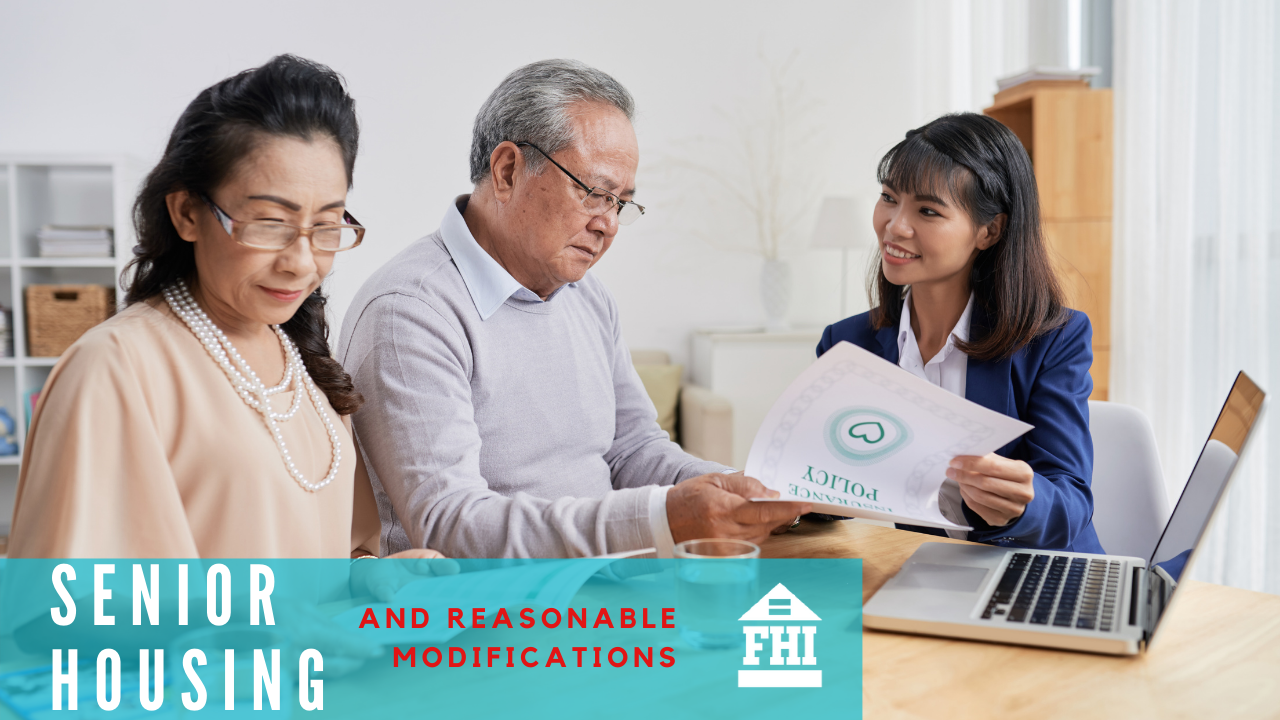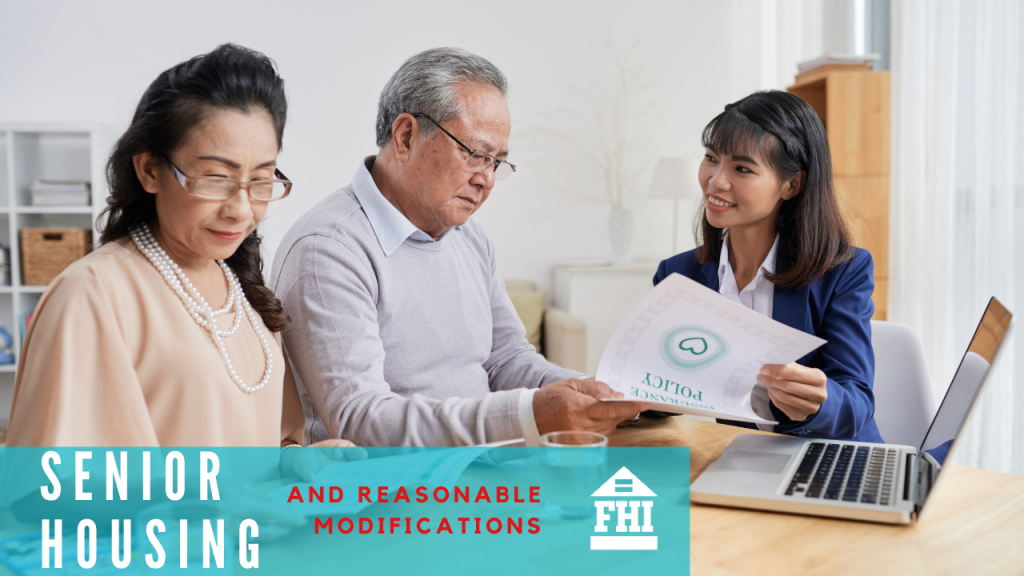 Senior housing comes with its own unique set of challenges regarding reasonable modifications or accommodations. We are joined by two industry professionals, Brandon Ball from Wesley Woods Senior Living and George Tucker, from Campbell-Stone. They share their experiences and fair housing best practices that allow them to offer superior customer service balanced with fiscal responsibility.
Estimated reading time: 4 minutes
Highlights of Episode 24 – Senior Housing and Reasonable Modifications
Senior Housing – Modification Expectations
A common request that senior living staff comes across is residents asking for their unit to be more accessible. A common request centers around slip and fall hazards in the bathroom. While many residents would prefer a roll-in shower in their unit, this is sometimes not financially feasible.
Keep in mind that HUD-subsidized properties must pay for the modifications themselves vs. privately-owned senior facilities where the resident is responsible for the cost.
A compromise is found in doing tub cuts or adding additional safety bars. While this is more cost-effective than a complete renovation, it can raise another issue. Many residents take the first unit offered as waitlists can be long. They then realize that the unit's tub cut modification does not meet their expectations or needs, resulting in a request for a different unit.
The goal here is to find a compromise that meets the resident's needs and operates in the property's best interest. A transfer request can be made, but the resident needs to be aware that there will be a wait for a unit to come available.
Allergies and Senior Residents
Senior residents are savvy and very conscious of allergens. One option is to avoid the use of carpet. As units require a carpet change, switching to a hard surface not only helps with allergy concerns but hard surface floors last longer, making them the more economical option.
Mold is also a common concern. You cannot dismiss a resident's concerns, no matter how unlikely it is that there is mold growing in their apartment. A professional company needs to complete an investigation regardless of cost. This will aid in the resident's mental well-being and overall satisfaction.
There is a fine line between customer service and a legal requirement. As long as you are meeting the needs of your residents, you are accomplishing the goal and protecting your property from a potential fair housing complaint.
Mandatory Meal Plans – Reasonable Accommodations
Some senior living facilities have required meal plans as part of their lease agreements. But what if a resident states that they should be exempt? These requests need to be reviewed based on your property's procedures.
For example, perhaps your property has only two criteria where residents can opt-out of the mandatory meal plan. One is if they cannot attend the meal because they are away for work, and the other is due to a dietary restriction.
The first scenario is simple; if they have employment that takes place during meal times, they cannot be expected to attend. The second scenario requires a few more steps. A property needs to have proper procedures and forms in place to establish and approve the request for a reasonable accommodation.
Once your reasonable accommodation form has been completed by a verifier with intimate knowledge of the resident's disability, if the criteria are met you can offer the accommodation and exempt them from the mandatory meal plan.
These are just a few scenarios that can arise in senior living housing. By having consistent procedures, documentation, and a focus on customer service, you meet the needs of your residents and ensure fair housing compliance.
You May Also Like: