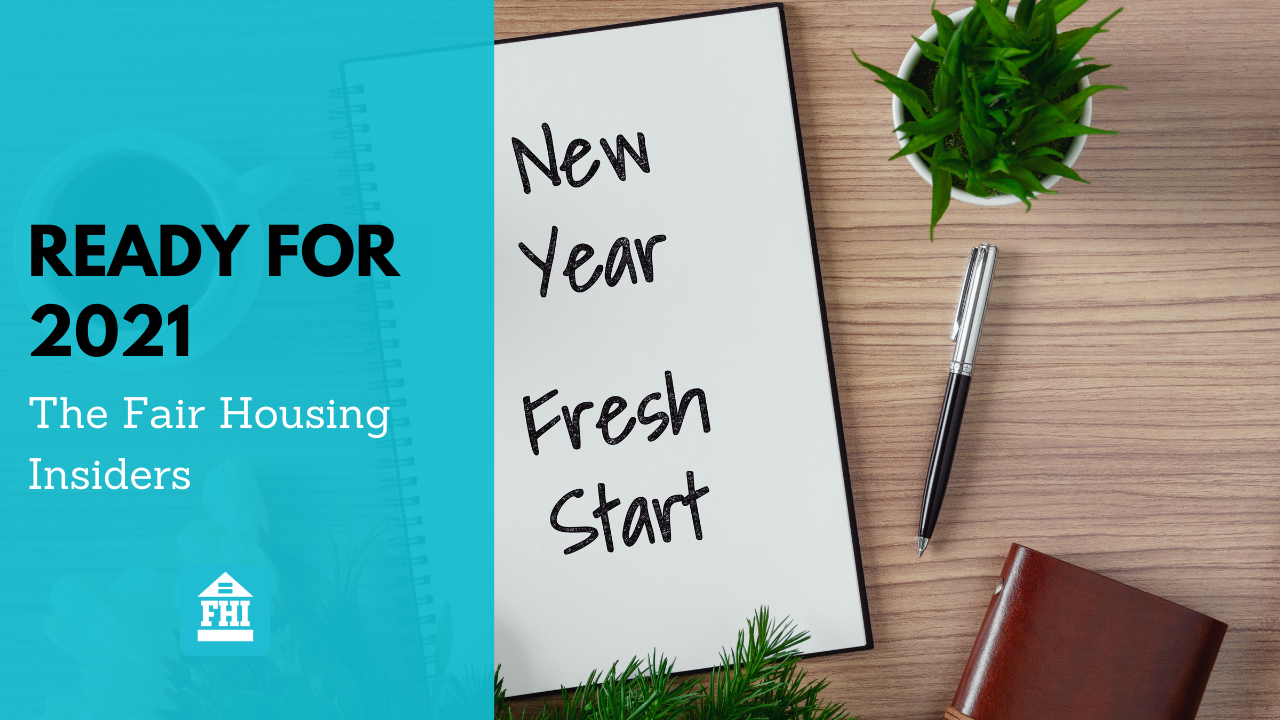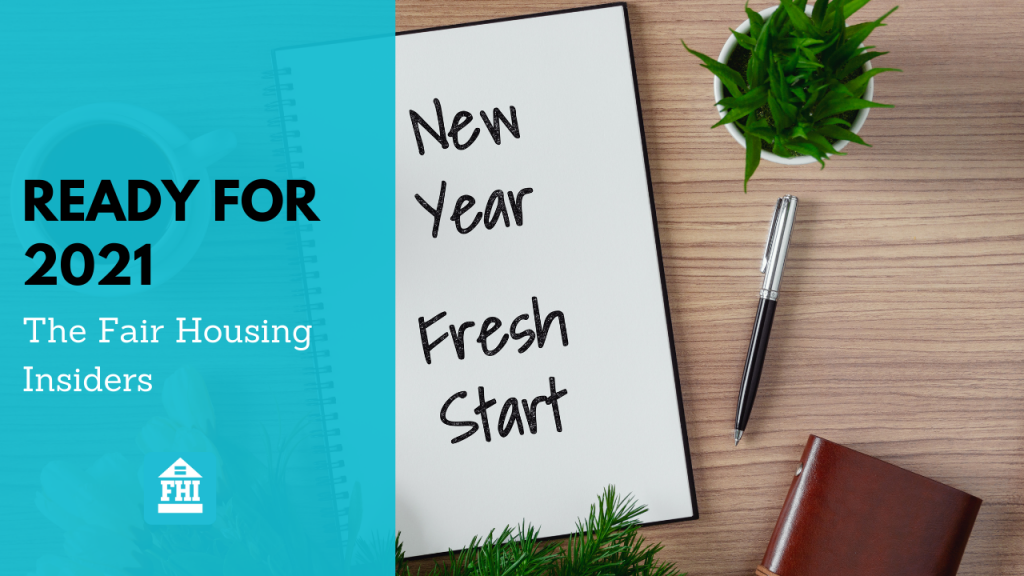 In this episode, we take a look back at Fair Housing in 2020 and what we can expect in 2021. What awaits us in the coming year? Be sure to check out the full episode and share it with your property management team.
Highlights of Episode 14 – Ready for 2021
Supreme Court Ruling On Gender
This case is going to take a year or two years to happen in the world of Fair Housing. There's going to be a lot of Fair Housing advocacy agencies and organizations out there looking to make a case to make sure everyone is aware that this equal employment Supreme Court case also is going to impact the definition of sex under the Fair Housing Act.
For those properties out there who are in areas that perhaps weren't covered by a state or local law that protected people based on sexual orientation or gender identity, they should be looking for testers who are out there to find out if there is housing discrimination in those areas because they're going to want to bring this case. Even if you haven't dealt with this in your training or in your in-house training in the past, it's time to do it now, be prepared so that you don't make a wrong answer in a test when it comes to people who are now protected based on their gender identity and sexual orientation.
You May Also Enjoy: The Supreme Court's Ruling on Sexual Orientation and Gender Identity
Artificial Intelligence
The last year or two was active in the area of Fair Housing enforcement against some very large companies, such as Google and Facebook, and companies that had roommate screening and matching. The general takeaway for what we can expect into the next year is that if you're going to use a third party to do either marketing or screening, you need to be aware that neither of those actions gets a housing provider off the hook for how they do those activities, such as marketing and screening.
That it's always going to be the housing provider and its policies that could get challenged in a Fair Housing action. Now to expand upon that, we now have to add those marketing companies and those freeing companies and their algorithms that they use to do those activities. Now, those are going to be challenged under the Fair Housing Act, and we'll have to watch carefully to see how those cases come out. The cases have now been out there and now we're going to be seeing some decisions on those cases over the next year or two.
Assist Animals
A topic that seems to strike every property with some confusion, some frustration. They are always wondering if this is an area of the law that is being abused by people because they want their pet and their pet is outside the restrictions of your pet policy. Or they want their pet, but they don't want to pay your pet rent. They want it to be known as an assistance animal. You're always wondering, is it really that or just a pet?
That's not going to change. What we will see in 2021 is we're going to see the HUD notice that came out in 2020 referred to more. HUD's notice is not law, but a lot of times courts do refer to agency guidance like that in making their decisions. We can look forward to seeing what the courts do with applying or not applying particular areas of the HUD notice because some of them are odd. Some of them are disturbing. Others are helpful for housing providers.
More and more states are coming out with their own statutes about emotional support animals. That is a trend that hopefully will continue because sometimes those state statutes, do give housing providers more guidance about what is legal and what is illegal when residents are claiming to have emotional support animals.
You May Also Like: Assistance Animals and the HUD Notice
COVID-19
This has been a tough year. It's been a tough year for all of us, and it's been a tough year for all of our members of our Fair Housing Community out there. We'll see some legal issues that'll continue and we'll be back on the air next year to talk about some of the results of some of the legal issues involving the pandemic and reasonable accommodation and whether having had COVID is a disability or not. We'll continue to see those types of things developing as we see more cases and as we see more situations that come to light, and we'll deal with that, then.
In the meantime, we need to be sure that we're doing a good job with communication between management companies and residents, and management companies and employees. Keeping documents of those kinds of communications, just in case you need them in the future.
Ongoing Fair Housing Training
Fair Housing training was about doing the right thing and it was about being consistent and being a good person and obviously not intentionally discriminating against anyone.
It's gotten so much more complicated than that now. When we look at training and Fair Housing compliance, we have to look at how a housing provider puts together a program that makes sense for that kind of housing and for the various levels of expertise that its employees have. Some employees are fairly new and may not have a lot of Fair Housing education. Other employees have been around a while and they're probably sick of Fair Housing education. We need to come up with a training program that addresses both the needs of new employees, more seasoned employees.
One way you do that is by mixing up the training a little bit. Having what we call live training. This year, what we've decided is we can do virtual training in what maybe we would have done live training and the past. We can come up with ways of doing that, that are effective and that get the point across to employees. There's an online training, which of course the Fair Housing Institute has a lot of, and that is really picking up steam now. We're finding ways of creating online training that is more interesting, more educational than maybe it has been in the past.
We work hard on that at the Fair Housing Institute. We're going to continue to work hard on that because we want employees to be trained, not just so they can check it off that they'd been trained. We want them to be trained in a way that gets the point across. That there are ways of best practices to avoid Fair Housing problems. There are also ways of handling Fair Housing problems if, and when they occur.
Training needs to address all of those things. It cannot be too simplistic because this area of the law is more complicated in 2020 and will be more complicated in 2021 than it was 10 years ago even.
Fair Housing training needs to address current topics as well as the basic topics. It needs to be done consistently in a way that the employees get it. That they understand it and then they can perform it in their daily working job and their duties that they have. Fair Housing training is not a simple topic anymore, and that's why we wanted to address it at the end of this year. That hopefully when you were thinking about your individual training, and if you are one of your corporate executives, that you're thinking about how to make sure we train people in a way that gets the points across, and maybe one way of doing that is periodically checking in with them with a quick quiz to see if they got the knowledge in the training and that they're retaining it and can then give it back and answer correctly on some quick quizzes that you might give your employees throughout the year.
There's a lot of ways of doing this. We're going to keep being creative on how we create these courses for you.
To you from us here in the Fair Housing Institute, out to all of you in our Fair Housing Community, we sure do wish you happy holidays and a very exciting and hopefully very productive New Year.