Live-in aides present a unique challenge to housing providers. This article will focus on the main points of what you need to know and how having the right policies and procedures in place will aid in fair housing compliance.
Estimated reading time: 4 minutes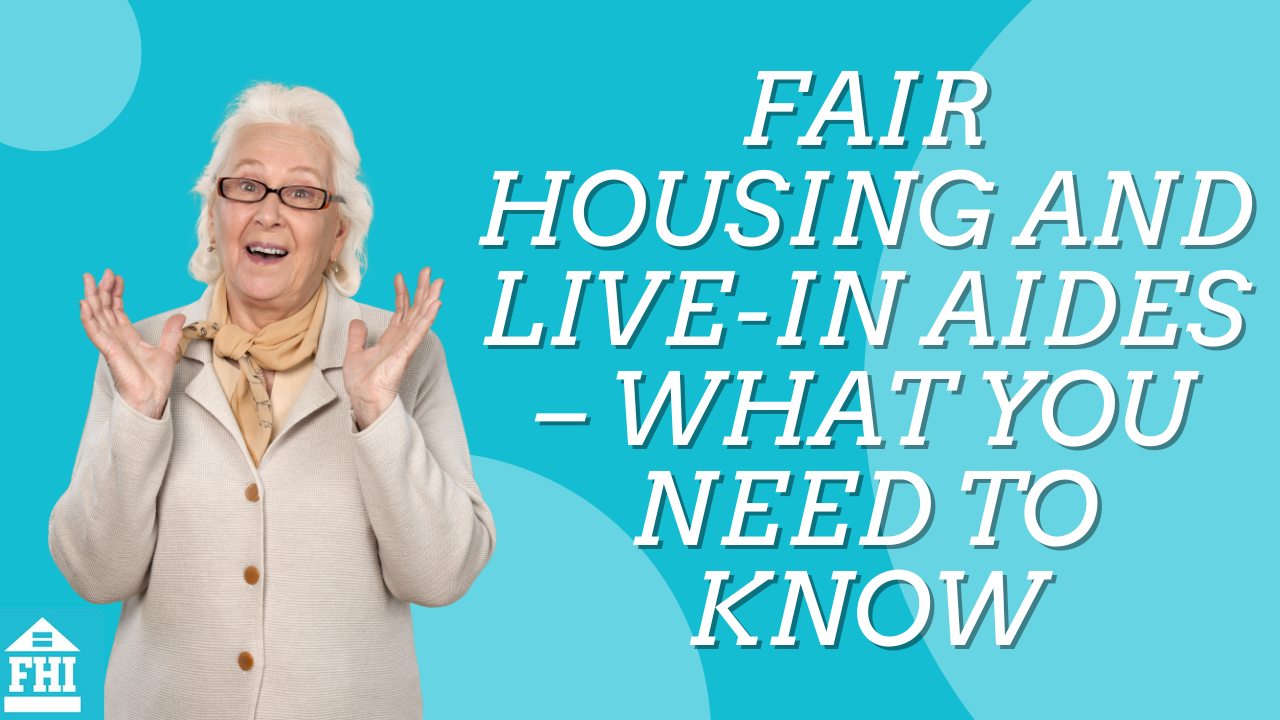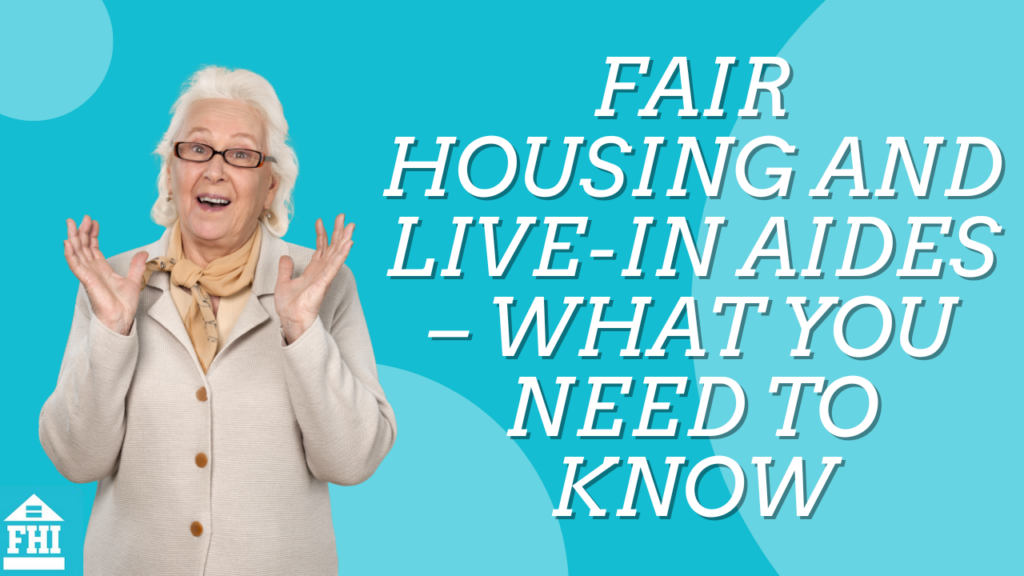 A tenant requesting a live-in aide raises many questions. Does your property have a verification process in place to handle these requests? Leslie from Williams, Edelstein, and Tucker P.C. shares her insights on the top questions every property should understand or be asking.
When Should a Tenant Be Approved for a Live-In Aid?
A live-in aide should be considered for a tenant that is disabled and requires full-time care. Keep in mind that a request for a live-in aide should be viewed as a reasonable accommodation since the live-in aide is not considered an occupant and is not on the unit lease, and is solely living there to render aid to that tenant.
What Type of Properties Receive Live-In Aide Requests?
Basically, while we do see more of these requests from senior living properties, live-in aide requests can happen at any type of property. This can become even more complicated when it comes to subsidized housing. Subsidized housing providers need to remember that you cannot consider a live-in aide's income when determining the rent. You can only consider the income of the people actually listed on the lease.
Common Live-In Aide Scenario
A call just came into your leasing office from a tenant. She wants to know the availability of a larger unit since her daughter is coming to stay with her, as her doctor has advised that she should no longer live alone. That one phone call has just created a whole lot of questions.
Many properties wonder if a family member can be considered a live-in aid. The short answer is yes, as long as the sole purpose the family member is moving into the unit is to render care to the tenant.
The next thing to consider would be the request for a larger unit. Essentially this should be reviewed along with or after the need for a live-in aide. If a need has been determined, then you can address if a larger unit is also needed.
What Questions Can Be Asked When Verifying These Requests?
First of all, you only need to go through the verification process if the disability or need is not readily apparent. That being said, many disabilities are not obvious and will require further investigation. This is where well-thought-out live-in aide request and verification forms come into play. Customized forms should ask specific questions such as:
Does the tenant have a need that requires 24-hour care?
How many hours per day does the tenant require assistance?
What type of services are involved in the tenant's care?
Will the live-in aide be a permanent arrangement or an extended long-term situation?
These are just a few of the questions that need to be answered to determine the need for a live-in aide. By having a form that asks pertinent and direct questions, you are assured of getting all the information needed to make a proper determination of need.
Live-In Aide Final Takeaway
Live-in aide requests do not need to send you running for the hills. Having the right forms, policies, and procedures in place ahead of time will help you seamlessly navigate the request, determine the need, and render a decision.
[fusebox_transcript]
You May Also Like: